Read Time:
1 Minute, 11 Second
Just like the title says, one year I celebrated the 4th of July abroad.
I was studying in Suriname. This culturally rich country in the Caribbean that was once colonized by the Dutch sits right above Brazil. Yes, people speak Dutch in the Caribbean. My classmates and I had finally calmed down from our celebratory culture high and we were unenthusiastic about turning back into patriotic Americans. Our celebratory high was Keti-Koti, the festival celebrating the emancipation of slavery in Suriname.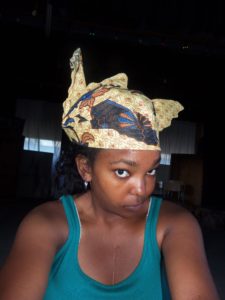 (Those tan lines tho )
July 1st was the day I saw the streets packed as if the freedom papers were signed that day. Being black and American, I'd never seen a celebration of blackness like that ever in life.  Americans are so busy being patriotic and proud, it's dark and brutal past is often forgotten. So I was overwhelmed with joy seeing black liberation on a whole-nother level. I was so excited I wanted to recreate that experience when I came back home, honoring and observing June 19th our emancipation in the U.S.
So when the 4th rolled around I asked myself, why do we use that day to celebrate freedom when everyone during that time was not free. Hell the more I think of it, are we free now? Food for thought! Any who for now and forever Juneteenth is my Independence Day, the day my ancestors fought for.